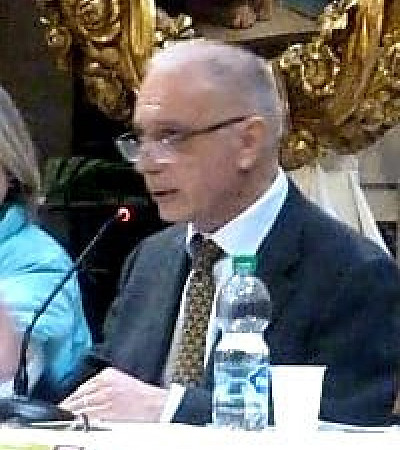 Antonio Kamil Mikhail
Advisory Board Member

Crisis Security Management
---
Mr Antonio KAMIL MIKHAIL is a retired Police Senior Superintendent of the Italian national police (Polizia di Stato).
He served in Criminal Police Departments of the Ministry of Interior in Italy and was appointed as Liaison Officer at the ICPO Interpol General Secretariat in Lyon, France, before being deployed as a security professional in United Nations missions.
Within the UN system, he worked as Field Safety Adviser for UNHCR posted in Egypt and Iraq, then as member of UNHCR Emergency Response Teams deployed in humanitarian crisis areas and as Senior Investigation Officer with UNHCR Office of the Inspector General.
During his seven-year period with UNHCR, Mr Kamil Mikhail undertook several emergency missions to Africa, Asia, the Middle east and the Balkans.
Mr Kamil Mikhail served for ten years Chief of Security of IFAD (UN specialised agency) in Rome and for one year as interim Chief of HQ Security in FAO (UN specialised agency). During this period, Mr Kamil Mikhail was member of the UN Inter-Agency Security Management Network and chair OF the UN Working Group of Safety and was also deployed as UN Hostage Negotiator.
After eighteen years of service with the United Nations, Mr Kamil Mikhail returned to service to the Ministry of Interior, International Police Cooperation Service, reaching the position of Section Director in the Schengen Division, before retirement from the Police.
At present, Mr Kamil Mikhail lives in Switzerland and works as an independent consultant in Security and Investigations, predominantly with UN agencies. He also teaches crisis management and security planning at ISPI (Istituto di Studi di Politica Internazionale, in Milan/Italy) and contributes to seminars on security management organised by Academic institutions in Italy. His experience ranges from strategic security planning, security/project co-ordination, training and internal investigation.
Mr Kamil Mikhail is graduated in Political science and has received a full-course training as a police officer in the Ministry of Interior training facilities. He is co-author of a Manual on Security for NGOs and Humantarian entities (Linee Guida sulla Sicurezza dei Lavoratori Umanitari e dei Viaggiatori nelle Aree a Rischio, L'Harrmattan Torino 2011), has contributed to UNHCR Negotiation Handbook issued in 2004 and published various articles on security for Humanitarian actors.
← Back to Advisory Board