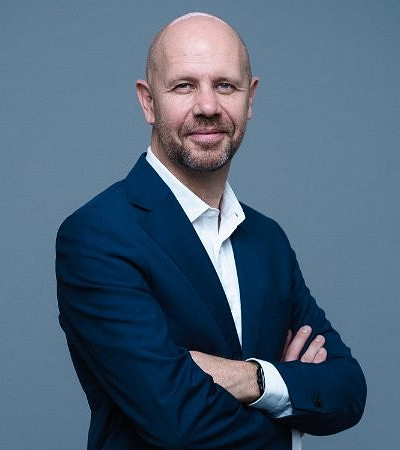 Ludovic Etienne
Advisory Board Member

Corporate Security (Oil & Gas)
---
Ludovic Etienne has 20 years' experience in security and risk management in EMEA and APAC. His multidisciplinary profile enabled him to work for a wide variety of actors (companies – small and large in Oil&Gas industry, consulting firm, companies' network, Information Systems Management and Government) acquiring a solid transversal experience in security management from Corporate to Operational Levels.
In 1995, after graduation in Social Sciences, Etienne served for six years as an infantry parachute officer in the French Army. He then graduated of an Executive Master in Information Systems Management delivered by HEC and MINESTech Paris, France. He joined the large companies network CIGREF as research officer for the CAC40 CIOs and also initiated the first studies about competitive intelligence versus information system management.
In 2006, Etienne joined the Oil & Gas Industry in Nigeria, first as Cost and Project Control Manager for Prezioso Linjebygg on the liquefied gas plant project of Bonny Island, and then in 2008 for the French security consultancy company Risk&Co for an embedded role as Corporate Security Adviser for Total Energies Nigeria.
Until 2014, he developed in the oil&gas French company numerous security competences (threat and risk analysis, method and conception, audit, security engineering, crisis management …) in support of top-management and operations.
In a challenging security environment (violence, criminality, inter-religious clashes and community issues, maritime piracy, kidnapping and terrorism), Mr. Etienne was involved in the regular crisis management situations. During these years, the screening and the security evaluation of different working and accommodation locations have been among his direct responsibilities. Until 2016, Etienne made his security knowledge available for the benefit of oil & gas engineering projects, port facilities and critical infrastructures in the Middle East (Saudi Arabia, Sultanate of Oman). This experience enabled him to acquire competences of the American Petroleum Institute Methodology (API780).
Known for his expertise in Security Methodologies, he was tasked by TotalEnergies Corporate Security to develop and implement the Group Security Management System in 11 Western Europe Affiliates of the Company.
Since 2019, he is the Country Security Adviser and Manager for TotalEnergies Myanmar.
In the last period of time in Myanmar, Etienne has managed the important security crisis prompted by the 2021 military coup d'etat.
Since 2023 Ludovic Etienne is working on risk mitigation activities in Iraq.
← Back to Advisory Board