5, 6, 7 December Training Course: Open Source Intelligence & Social Media Intelligence Exploitation
Published on 11th October, 2023
The course is open to the public, and it is especially adressed to police, law enforcement agencies, security practitioner, journalists, researchers, and whoever has interest in OSINT discipline.
No technical knowledge is required, and no programming skills are considered in this course.
The training course is delivered (09.00am - 05.00pm) in a 4 stars hotel in central Singapore. Coffee breaks and lunches are included.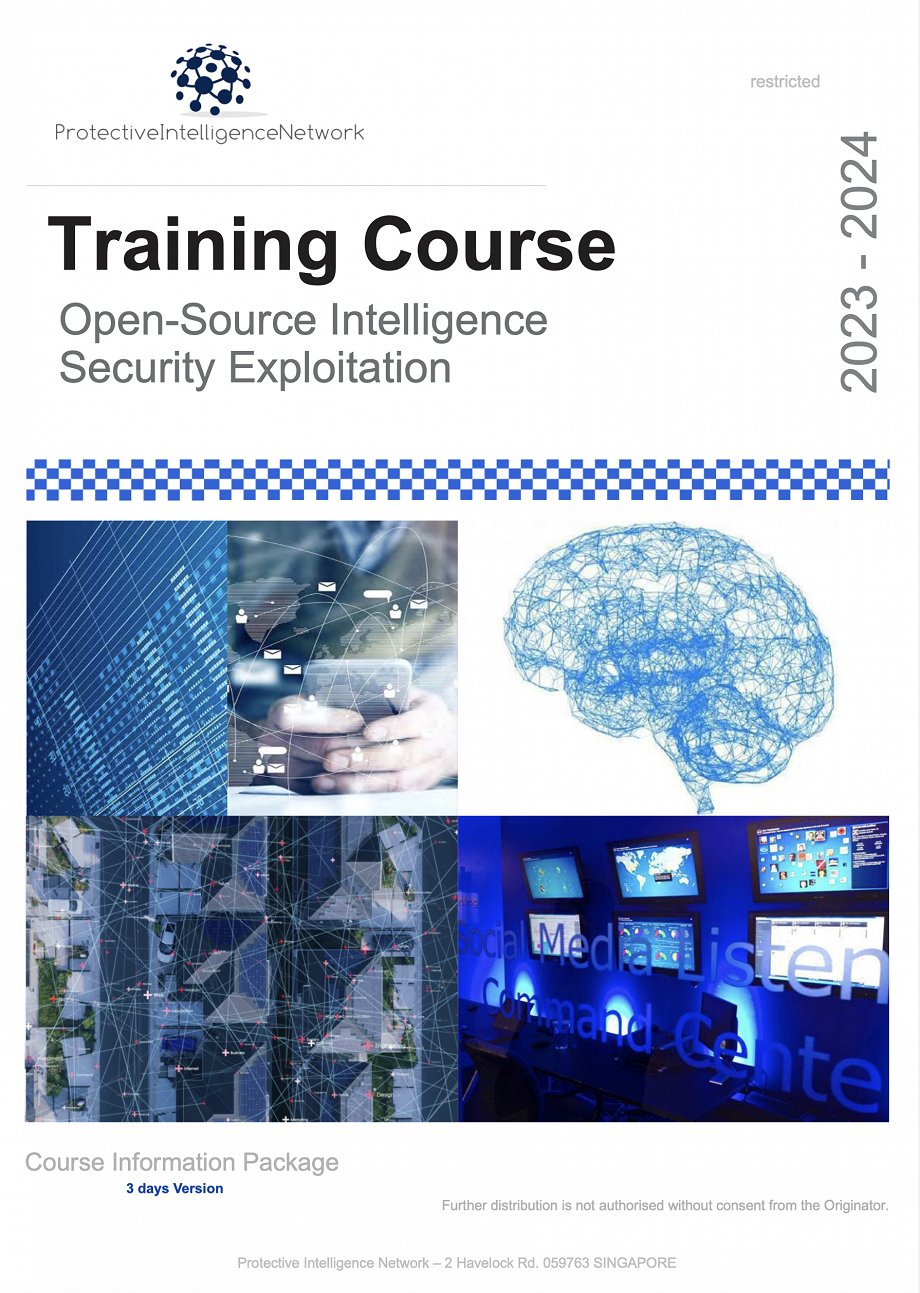 This basic course aims to improve the collection, evaluation, collation, analysis, and distribution of information gathered in the frame of open-source intelligence activities. The learning strategy is focused to enhance the practical capacity of participants to integrate OSINT tools into their investigations.
Monitoring events, social media insights, threat Assessments, background checks, brand protection, travel intelligence and much more...
Upon completion of the course, the participants are expected to be able to:
Provide a comprehensive overview on the main work processes and general techniques that are necessary for the accomplishment of OSINT.

Explore the information available in various open source.

Enhance the use of general OSINT techniques suitable for the collection of intelligence.

Strengthen the investigative methods, analysis, and distribution of information for the purpose of tackling all forms information of interest (IOI) in the clear web, and social media.
A realistic online investigation exercise will be run during the training course.
"An organization that invests in open source today is akin to an individual who invested in Google in its first year. OSINT has always been an integral component in intelligence … An organization with an appreciation for OSINT's value and potential will be the most effective in the future." (US Central Intelligence Agency CIA website)
Enrollment deadline 18 November 2023